PLEASE CALL FOR PRICING AND AVAILABILITY!
The prices we have on our online store are valid for out of state customers only as we are currently not allowed to ship within the state of Nevada. We comply with your out of state age verification laws and we are also currently not able to ship to Utah and South Dakota. Nevada residents must pay all state applicable taxes.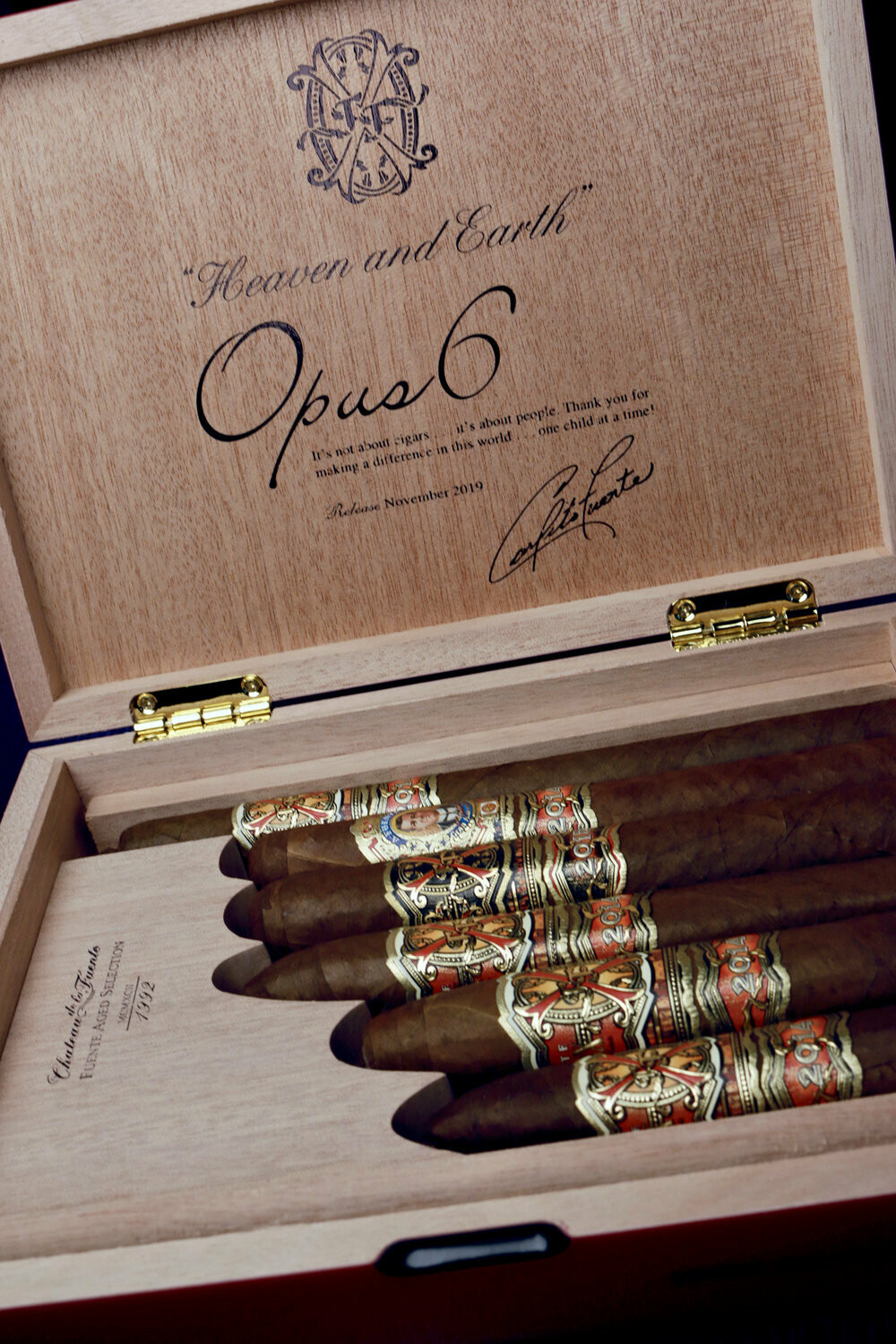 Opus 6 Sampler (Fall 2019) Complete Set
SKU 00102
Product Details
The Fuente Fuente Opus 6 2019 Sampler is an extremely limited-edition sampler and humidor combo that was made in commemoration of the 20th Anniversary of Fuente Fuente OpusX. These highly sought after lines of cigars come packaged in a limited-edition humidor that's been produced by Prometheus. A portion of the sales proceeds will be donated to Cigar Family Charitable Foundation.

This sampler includes:

1 Don Arturo Gran AniverXario Toro
1 Fuente Fuente OpusX Lancero
1 Fuente Fuente OpusX Love Affair
1 Fuente Fuente OpusX King Power
1 Fuente Fuente OpusX Tiger Shark
1 Fuente Fuente OpusX Tauros The Bull

Beautifully boxed in an elegant cedar humidor made by Prometheus, each box comes with a certificate of authenticity. Be sure to order your box today!
Save this product for later